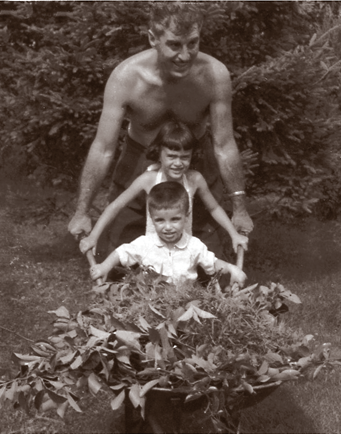 The Italian Gardener
No occupation is so delightful to me as the culture of the earth, and no culture comparable to that of a garden... But, tho' an older man, I am but a young gardener."
Thomas Jefferson, 1811
A FAMILY TRADITION
Fond and vivid childhood memories of working in the yard with my Dad inspired "The Italian Gardener". It was only his hobby, but he sure seemed to enjoy himself out there. For me, it went from, "oh, do I have to?" to "Can I, please?" (Kids!)
Fast forward - what started out as mowing lawns for friends and, wait a minute, I have to edge it and blow it clean - now that's better! Soon word of mouth led to more customers, and folks were asking for more services. Can you clean up the beds? Prune this, weed that? Oh, the leaves! So, now I oversee - I see what needs to be done to make it nice - customized to your needs and your budget. You're the boss! Think of me as your personal, "lawn and garden guy" - you know, The Italian Gardener!
RESIDENTIAL AND SMALL COMMMERCIAL
Mowing, edging, blowing and clean-up
Lawn fertilization
Planting, weeding and purning
Bare spot re-seeding
Spring and Fall cleanup